We've noticed that Facebook is generating an automated security check warning (like the one pictured below) when you link to images hosted by CubeUpload.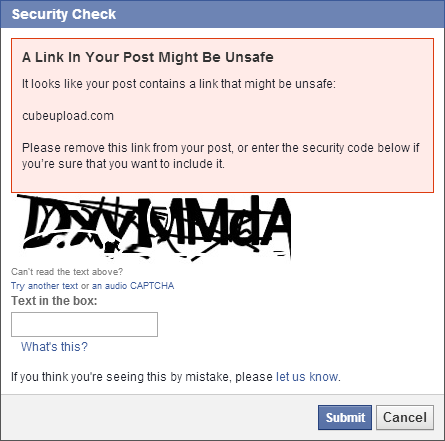 We think this has come about due to the occasional adult or obscene image uploaded by those naughty people who don't read our Terms of Service notice. This content actually damages the reputation of our website as we get categorised as an "adult" image host, which we are most definitely not.
I just want to re-assure our faithful uploaders that CubeUpload is not an unsafe website and we do our best to make sure content in violation of our ToS is removed quickly. However, we're only human and bad images sometimes get missed in the flow of awesomeness you guys host with us.
We have contacted Facebook and asked them to stop this from happening. I'll update this post when we know more.